PINNACLE SECURITY SERVICES​​
Serving The State of Florida​
Gated residential communities are boasted as being safe but are they really safe and is having a gated property a waste of money and time? Does it give a false expectation of security? Having been in the security business for over 30 years I have worked properties with gate controlled access as well as those without. I can say it is my professional opinion that having a gate at your community helps. It cuts down on free access and the public taking advantage of driving onto private properties. The gate is not fool proof and is not the "be all, end all" to securing your property. Drivers can still access the property if the gate has a sensor that reopens from the closing position if it detects another vehicle "tailgating or running the gate". Another is the type of gate that can easily be bumped off track causing damage to the gate motor system or the arms. Pedestrians can also enter at these unmanned gates and once on the property they can do whatever they want.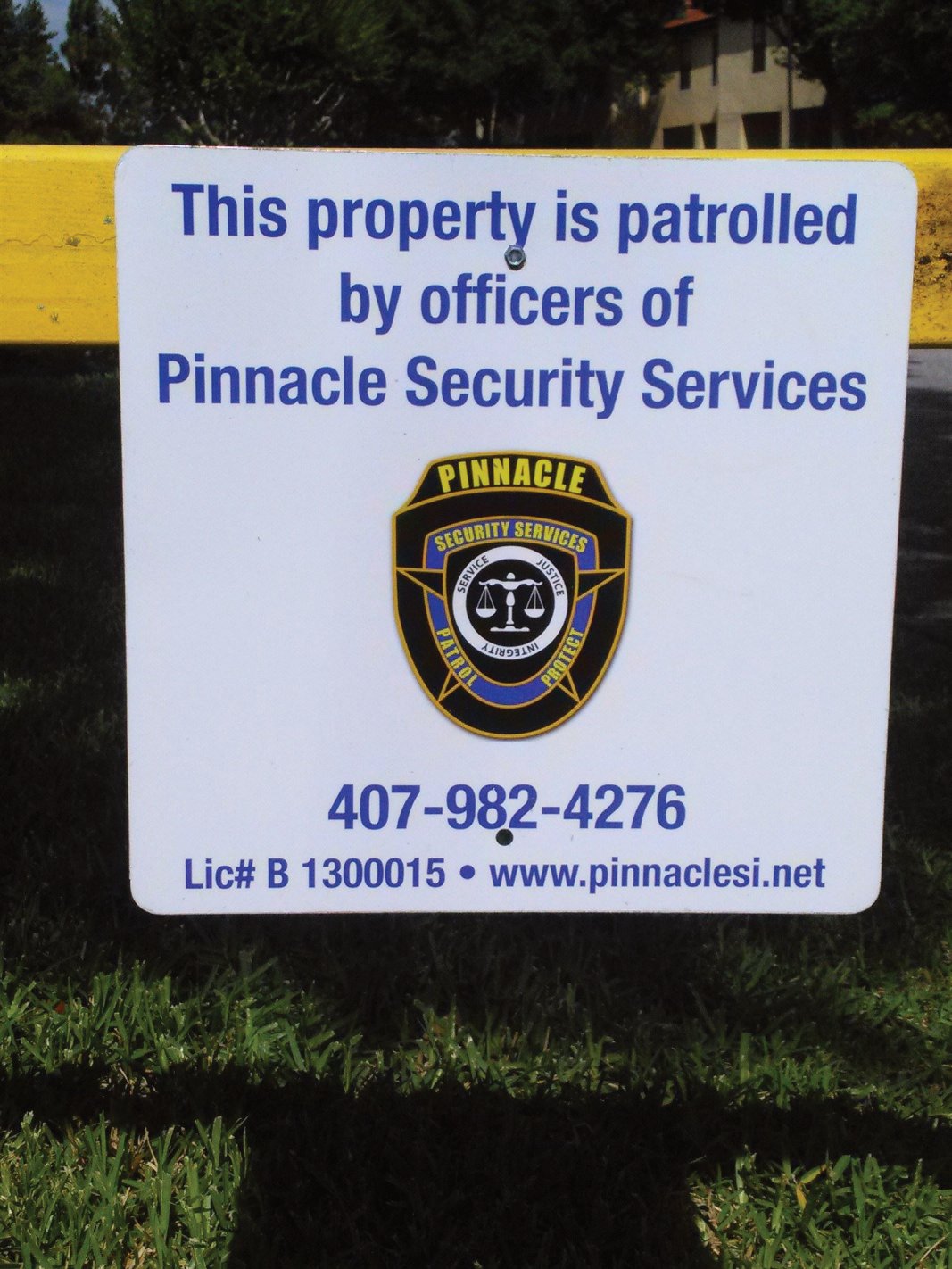 What about the manned gate? This is the best scenario but then again it is only as good as the security company you have working the gate. If the officer is not paying attention to those that have notices of trespass or those who are not residents and allow those persons onto your property then there is failure. Know your gates and know your security personnel. To give a true effort of securing your residential areas install a good industrial grade gate as well as a security patrol agency to man that gate. In large communities having another officer patrolling the property should be considered as well. Don't operate on the presumption that "because it has never happened, it never will." Remember, all it takes is one incident that can have a devastating effect. get protected from loss and liability. What are your thoughts?
Although most celebrities have an entourage of private security guards, the majority of average citizens have no need for such salient protection. However, there are times when an Average Joe needs the services of a private security guard, either because his life is in danger, or because he suspects that he might be the target of a crime some time in the near future.
Unfortunately, hiring a private security guard is expensive, and should be reserved for serious situations in which there are no alternatives. For example, if you are involved in a heated dispute with another individual you might be able to stay with a friend or relative until the situation blows over. Generally speaking, private security is your best option when you feel that the threat against you will not be solved by getting away from that person.
For example, victims of stalkers often hire a private security guard because stalkers generally don't go away just because of a few obstacles. Having 'round-the-clock protection ensures that the client can go about his or her business without worrying about what might lie beyond every corner. You might also need private security if you or your family has been threatened by an unknown individual, in which case you won't even know what or who to be on the lookout for.
Most people who hire private security guards have looked into other options, and have found them insufficient for protection. For example, police officers won't provide 24-hour security for citizens unless there is an immediate threat to their lives. There are simply too few police officers in most jurisdiction to provide adequate security.
If you've decided that you need to hire a private security guard for protection, the first step is to try to get a recommendation. Of course, most of us don't know anyone who has used a private security firm in the past, so this might not be an option. However, attorneys are excellent sources of referrals.
The best advice is to interview the top three candidates and interview them each individually. Find out how much they charge, what costs extra, and how much protection they provide. It is also a good idea to find out how their guards have been trained, and whether or not they have passed rigorous background checks.
Although you can hire a private security guard on an individual basis, most people choose to go through security firms that offer a wide range of protection services. For example, many of these firms are in the business of both private security and private detective work, which might work to your advantage. They can not only keep you safe, but will also do what they can to find out who has been harassing you and why.
A private security guard should be licensed, bonded and insured in the state in which he or she does business, and this is something you will need to verify with outside sources. Simply search the Internet for the agency that regulates private security firms in your state to verify if the firm you are considering is legitimate. Otherwise, you expose yourself to civil liability will not be likely to receive the service you deserve.
Once you hire a private security guard for protection, you should be able to choose the level of service that you require. For example, if you simply need an escort to and from work, the firm should not mandate that you be given twenty-four hour coverage, which only creates unneccessary costs. Choose a firm that offers customized packages to suit your need. Shop around for the professionals!
Should You Move from In-House to Outsourced Security Guard Services?
Have you thought about outsourcing your security guard services to a professional security company?Many businesses are now choosing to go this route for 
construction site security
, 
retail security guards
 and other security services.If you can't decide whether or not to outsource security guard services, ask yourself these questions.
Are my security resources being used effectively?
Are my security guards using adequate technology to effectively do their jobs?
Do we have the necessary expertise to successfully handle all sorts of emergencies?
Are we making a wise investment of our resources by staying in-house?
If you find yourself saying "No" again and again, you may want to consider outsourcing your security guard needs.
Why Businesses Hire Outsourced Security Guard Services
The top reason why many businesses make the switch from in-house to outsourced security guard services is purely economic. It's more affordable to use an outsourced service than it is to run a full-scale security guard operation.Many times, businesses make the switch because their organizational resources are not being used effectively. They are paying for security guards during times when they don't really need them. This is a waste of time and money that could be allocated to other parts of your business.Think about it. 
Where would you rank security in terms of growing the overall profitability of your business?
When you look at how much it costs to run in-house security guard services versus going the outsourced route, you can see the difference.When you choose to go in-house, you have to worry about regularly training your security guards. You also have to carry the financial burden of replacing used and worn-out equipment.Replacing a fleet of patrol cars can cost your business a lot of cash.That's why many businesses choose to outsource. They don't have to worry about purchasing the latest technology and training security guards. The security guard company covers it all.
It's quicker, easier and more efficient to outsource your security guard services.
In today's world, your security needs could change at a moments notice. 
Are your security guards properly trained and equipped to handle all of your needs?                 
Benefits of Outsourced Security Guard Companies
Many of the security experts work for companies that provide outsourced services. These types of companies allow you to:
Focus on your core business
Cut administrative and human resources costs
Reduce liabilities involved with in-house security guards
If you decide to go with an outsourced security company, be sure to find one that has significant expertise and experience.It's best to go with a company that provides a single point of contact. This makes it easier to plan and coordinate your security needs.In the end, deciding between in-house and outsourced security guards comes down to what is best for the profitability of your business. Do your research and go with what makes sense for your business.
/